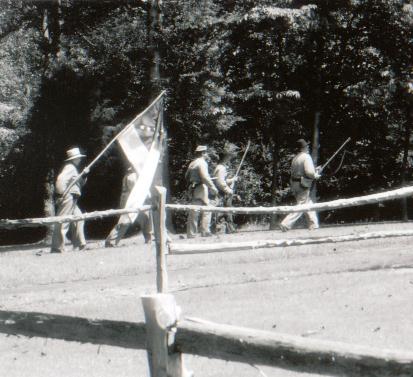 Confederates Advancing In Battle
The 27th Alabama participated in one of it's annual local events in August of 2002. This event seems to be something we can always plan on doing and it is a great event. We marched in the parade through Killen, AL on Friday afternoon. The parade is always a great one and the people support us very much. After the parade we went to set up camp at the park and get ready for the next day.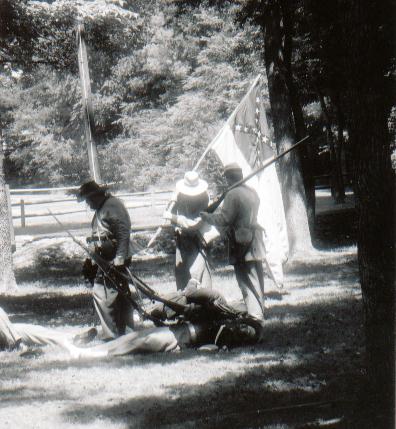 After the Battle on Saturday
Saturday was the second and last day of the event. We had quite a few specatators to come through camp. Later in the day we had some demonstrations for them but the main event as always was the skirmish. It started with a Yankee cavalry attack on the Confederates. After things heated up between them the yankee infantry came out and tried to finish things up. They pushed the Confederates back to their own cannons but they rallied and charged the Yanks. What few Yanks didn't run were killed or captured.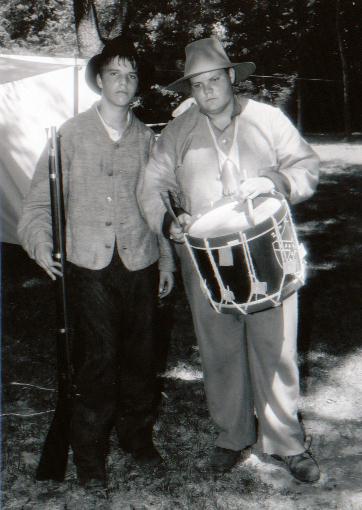 Some Weary Confederates In Camp